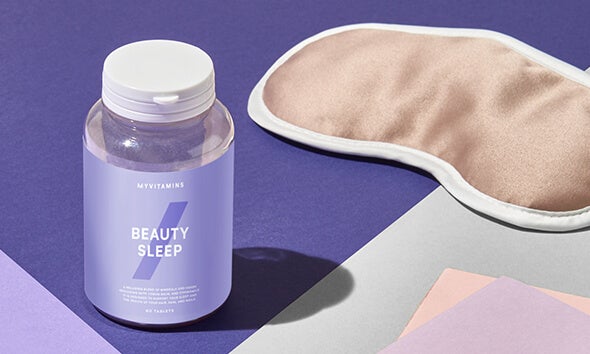 Product Overview
It's exhausting trying to find the right remedy for restful sleep. Sleep is important. It can affect our moods, our bodily functions, and it can even affect our complexion. It's called beauty sleep for a reason. A lack of it can fool our bodies into believing we are stressed and so it responds by producing cortisol. Cortisol causes blood vessels to constrict, which reduces the oxygen available to our skin and hair follicles. In the long term, it can really mess with your looks. 
So we developed a soothing blend of herbal extracts and minerals so that you can get your beauty sleep. (3)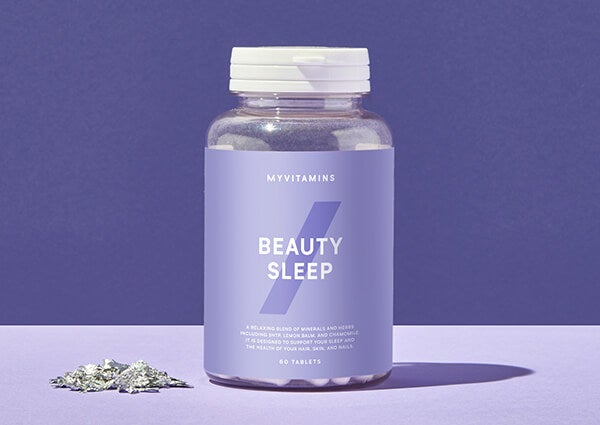 Key Formulation
Zinc – to help maintain healthy hair and nails (1) 
Vitamin E – to protect against signs of aging (2)
Lemon balm – to promote sleep (3) 
Magnesium – to reduce tiredness and fatigue (4)
(1) Zinc, magnesium, and vitamin E contribute to the maintenance of normal hair, skin, and nails
(2) Vitamin E acts against age-accelerating free-radicals
(3) Lemon balm and chamomile can help promote and maintain healthy sleep in conjunction with a healthy lifestyle
(4) Magnesium contributes to the reduction of tiredness and fatigue
Add to basket
Read More On Our Blog
Keep up to date with the latest scientific research in health and nutrition, along with awesome recipe and exercise tips from the myvitamins nutritionists with our exclusive health hub.